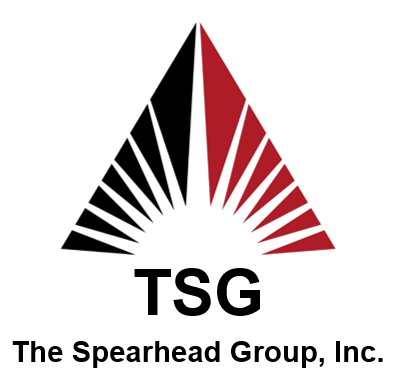 Why should you hire a recruiting agency?
More companies appear to be turning to recruitment or employment agencies to assist them in finding and hiring the best employees. This is why human resources consulting services are so much in demand today.
Top HR consulting firms keep tabs on both active and passive applicants as the process of obtaining the top people becomes increasingly complex.
You should make use of talent search services for a variety of reasons. In fact, for mid-sized to large businesses, hiring recruiting agencies has become more of a norm. This is due in part to the large-scale recruitment drive that is going on today.
It is generally more cost-effective to employ executive search companies, as they are specialists and can help you find the best candidate in a short period of time.
Partnering with a recruitment agency helps hiring managers immensely. Overall, it is a good investment for your firm.
Here are the benefits of using a recruitment agency:
1. Streamlines the hiring process
A recruitment firm will be able to search from the existing talent pool far more quickly than you can.
If you hire a recruitment firm, the time it takes to fill your open positions will be cut in half. They have a large database and a good network that helps them in finding a suitable candidate. Having access to high-tech technologies also helps them in finding people with ease.
Thus, the only people who meet your criteria will be submitted to you for review. This results in a faster hiring process!
You can select from the top 10 recruitment agencies and, in return, they will streamline the hiring process and zero in on the best talent in no time.
2. Partner with a recruitment agency to hire the best and most qualified applicants
Using a recruiting service can improve the quality of prospects. This is because most recruiting firms specialize in one or two sectors or industries.
As you are aware, recruiting companies make a career by hiring people. In turn, they may have already established contact with the best candidates for the position available at your firm. They are more than likely to have met the candidate before and know whether or not he or she would be a suitable fit for your business.
Recruiting agents utilize their knowledge and experience to analyze candidates' abilities in a professional manner. They've honed their skills through time and can tell the difference between suitable and unsuitable individuals.
If you are wondering how much does it cost to hire a recruitment agency, then let us assure you that a recruitment agency typically charges a one-time fee, but it can be considered a good investment in the long run.
3.Tap into the knowledge of recruiting specialists
At times, your in-house recruitment team may be required to conduct sophisticated interviews for positions they may be inexperienced with, as your firm grows and evolves.
On the other hand, staff at a recruitment agency are trained to recruit for a specific industry or vertical. One of the benefits of using a recruitment agency for employers is that they have a better grasp of the technical skills needed for the job. Thus, they can also identify much-needed skills that others may overlook.
4. Extensive Reach
Not every top applicant is actively seeking a new position. Those individuals are referred to or described as "passive talent" by recruitment agencies, and they take a little longer to locate.
Hence, the advantage of working with an agency is that recruiters are likely to know who the right people are, how to contact them, and, more significantly, how to persuade them to change jobs. After all, human resource services can be deployed to conduct efficient negotiations with potential employees on your behalf.
5.The use of recruitment firms gives the impression of professionalism
If you're a small business or a start-up, you may not have a dedicated recruiter or hiring manager on staff. As a result, your organization may lack the experience and resources needed to discover the top applicants. This is why you must hire a recruiting firm.
Employment agencies give an air of professionalism and attract the most qualified individuals. They also know what they're doing and how to present your organization in the greatest light possible.
If you don't have someone on your team who has worked through the entire hiring process, it is advisable to hire an agency.
Conclusion
When determining whether or not to hire a recruiting firm, you should consider your company's long-term hiring needs. It's best to figure out how to hire a headhunter to simplify the hiring process.
You can utilize an agency to fill top management positions or some highly specialized roles at your firm. On the other hand, contingent or hourly workers can be filled, utilizing current hiring technologies to cut out the middleman for more junior positions.
Even if you want to hire personnel on a large scale through an agency, be sure they're utilizing the greatest software available to locate the best people faster before you hire them.
Select a recruiting firm that has decided to seek out and hire the greatest individuals. Whether you choose an agency or decide to handle your own recruiting, only the best resources should be considered for the job.
Both agencies and in-house teams should be able to help you with sourcing candidates, and crucial recruiting functions like background checks and onboarding.
A month-long search might be reduced to just a few days with the help of a recruitment agency. Knowing when and how to utilize them effectively can help you ensure a long-term hire while also reducing the stress of recruiting.