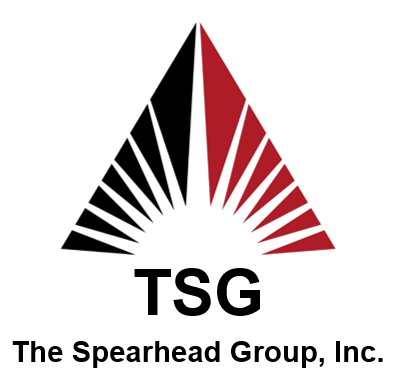 The HR and finance departments are two distinct entities for many organizations. HR leaders primarily focus on hiring, training and motivating the workforce while finance teams look into the allocation of resources by overseeing the expense vs. revenue generated by all departments in the organization. The distinctive roles performed by the two departments help in the compartmentalization of responsibilities and management but with time it has come to light that an integration of these roles can help in an organization's holistic growth. Finance helps allocate resources to support an organization's goals, maintaining a balance between costs and revenue. HR hires, recruits, and motivates people to advance those same goals.
Role of HR & Role of Finance
HR department constructs and develops certain methods to balance costs associated with managing a workforce. They study market trends and payroll criteria for each position while hiring to ensure that they are up to the industry standards. Match the duties and responsibilities that come along with each designation. Employee satisfaction, training and development, conflict resolution and performance improvement are some of the key areas where HR plays a significant role. This enhances and helps an organization run smoothly and in a structured manner and contributes to business growth in the long run.
Financial Management is the process of making financial decisions based on the data collected by accounting. The main job of HR professionals is hiring, training, maintaining, improving relationships, and terminating employees. All this incurs a cost that the finance department looks into. The HR department also deals with finance when recruiting new employees. Therefore, all these processes require data analysis that in turn is the work of finance. On the contrary, the finance department looks at making profits for the company through human capital.
Integration of the two and understanding the overlap
The synergy between these two entities is inevitable and also crucial for the growth and development of any organization. Even though finance and HR have a historical relationship, the two departments have spent the past few decades struggling to work together towards organizational goals. The conflict is mainly due to differences in business mindsets. Finance is driven by profit and numbers while HR views the expense of hiring resources as an investment that doesn't have to reflect on ROI.
Despite the differences, both finance and HR work towards a common goal of higher workforce performance and profitability. HR needs to consider the cost and benefits of onboarding new employees, and so does finance. Similarly, HR needs to create policies that will ultimately lead to profitability. According to America's Back Office, 50% of a Chief Financial Officer's time is spent handling HR-related functions. The costs incurred in the process of hiring, recruiting and onboarding new employees are high and among the top expenses that a company shells out annually. This makes integration between HR and finance very obvious and realistic.  Labor costs and benefits continue to increase within organizations due to various benefits and incentives that HR teams provide and offer their employees. These include medical insurance, maternity leaves, bonuses, and increments, these costs directly affect the financial budget. Thus, informed and shared decisions made by HR and Finance can help in balancing these costs while maintaining company standards. According to a study by Benefits Pro, benefits cost the average employer $21,726 annually per employee.
Cloud-based HR technology
Unified workforce management technology allows HR and finance to collect crucial data and use it to improve a company's bottom line. Cloud-based HR technology that integrates with finance data opens up a world of possibilities for both finance and HR. This marginally takes down the chances of human errors, hidden costs, multiple data entries and coordination between different departments to stay updated and informed about all expense and hiring decisions that affect the company.
Conclusion
According to Ernst & Young, companies where finance and HR are strong collaborators experience:
– Faster Growth: 41% experienced earnings before interest, tax, depreciation and amortization (EBITDA) growth greater than 10%.
– Better HR Performance: 44% saw a significant improvement in employee engagement
– Higher Workforce Productivity: 43% saw significant improvement in workforce productivity
– HR and finance working together means each department is kept in the loop, leading to organizational prosperity and decreased departmental sacrifices and discrepancies.
Finance departments tend to view resources as financial assets. This approach needs to change and employees are and should be seen as members of a team that contribute to growth and development within an organization. An emerging trend of holistic wellness of employees and the role HR and team leaders can play in it has been seen in recent times. This can be only achieved by a collective effort by HR and finance departments to work in a way that is fulfilling and beneficial to the company and its employees.