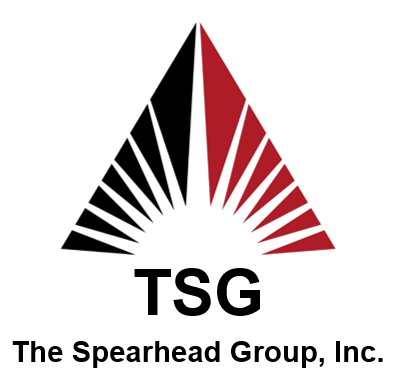 Diversity and inclusion are hard to implement but they offer infinite benefits. One major issue is that many companies believe they have implemented the diversity and inclusion model when most of their employees disagree. It is high time organizations wake up to see how they can further implement diversity and inclusion.
Diversity is the difference in political beliefs, race, culture, sexual orientation, religion, class, and gender identity differences. Inclusion means that everyone who is diverse feels heard, involved, respected and treated with equality. Not only that, inclusion also empowers employees and recognizes their special skills. However, diversity and inclusion need to go hand in hand. Diversity without inclusion can create a toxic work environment and inclusion without diversity can create a stagnant and uncreative work environment.
Advantages of Diversity and Inclusion at the workplace:
 Extending your recruitment pool to include more diverse candidates increases the chances of landing a better employee in all aspects. In fact, 67 percent of workers consider diversity when seeking employment. According to a Glassdoor survey, 72 percent women, 89 percent black respondents, 80 percent Asians, and 70 percent Latinos considered diversity important. This leads to better chances of attracting better-qualified applicants.
Increased employee engagement and trust 
 Employees with high engagement rates go the extra mile when it comes to the organization. Employees tend to have better physical and mental health when they work in an inclusive work environment. According to a recent survey, 83 percent of millennials are actively engaged in their work when the company supports diversity and inclusion initiatives.
The trust level between employees and the leadership increases when the leadership acknowledges the unique talent of the team members and rewards the employees.
Room for Innovation.
 According to a study done in Harvard Business Review, there is a significant relationship between diversity and innovation. Diverse teams can also better identify products and services tailor-made for emerging target customers.
Better decision-making.
 Clover pop, an online decision-making platform, found that diverse teams have a 60 percent improvement in decision-making. Gender diverse teams outperformed individual decision-makers 73 percent of the time. Meanwhile, teams diverse in geography, gender and age made better business decisions than individuals' 87 percent of the time.
 Improved performance
 The direct outcome of this is increased productivity and performance. McKinsey found that for every 10 percent increase in gender diversity, EBIT rose by 3.5 percent. When there is a significant amount of racial and ethnic diversity outperform competitors by about 35 percent. According to a Harvard Business Review, which, in turn, yields higher performance.
Challenges of Diversity and Inclusion.
Leadership involvement
Upper management needs to allocate resources to diversity and inclusion. This is to show that the upper management is taking diversity and inclusion seriously. Leaders must always strive to improve their diversity and inclusion. Not only upper management but also the HR department and individual managers are responsible for enforcing the changes and sustaining a work culture in which diversity and inclusion thrive.
Measurement
To measure the diversity and inclusion of a company, an annual survey is required – continuous listening and real-time insights into your employee's thought process. But the crux of this is that gathering data is only one piece of the puzzle.
Intervention and training
 Management is a key component of successful diversity and inclusion. Training management on the company's diversity and inclusion goals are important. Every manager should build an inclusive team environment by listening to their employees and recognizing them for their everyday efforts.
Silos
Silos become dangerous because they encourage exclusivity rather than inclusivity, decrease productivity etc. Silos between team members or organizations can severely hinder collaboration. Breaking down silos and increasing connections across your company is instrumental in strengthening diversity and inclusion.
How to bring about diversity in the workplace?
Base standards on objective criteria
It reduces the chance of bias or prejudice. One way to collect everyone's point of view is to use something like Achiever's Action Builder feature which allows managers and teams to find a focus, build a plan and collaborate on effective action.
Frequently recognize and reward employees
Appreciating employees shows that you care about them as a person. Taking full advantage of an engaging recognition and rewards program encourages your workforce to celebrate your peers' strengths, and also their uniqueness. Recognition tools should be used to promote a company's values. Frequent displays of embracing and recognizing differences between employees can motivate employees to contribute better.
Double down on employee resource groups or committees
 Employee Resource Group (ERG) is a great way for certain groups of people to meet and connect with each other. The purpose of this group is to make everyone feel comfortable instead of isolated in a vast enterprise.