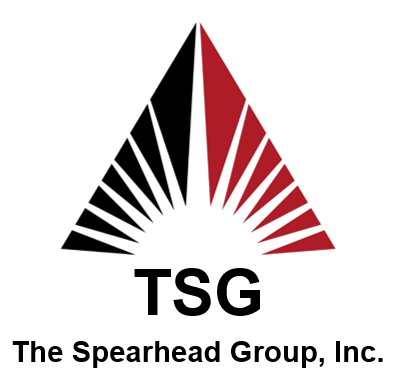 Job interviews play an important role in shaping the future of the organization as well as the employee who gets selected. Even if the candidate isn't the best one for the job, you want him or her to leave with a good impression of the company.
Recruiting experts and professionals practice the below tips to improve their interviewing skills and techniques with new candidates.
Be Prepared – Spare some time to prepare before going in to take an interview. Going through the candidate's resume, highlighting important pointers and making mental notes of the job description as well as the role you need to hire for are some crucial things to remember. Being in a balanced mental space helps a great deal while conducting an interview and determines its success rate. Good preparation from beforehand saves time, gives the interviewer a fair idea about the candidate, helps in framing the right questions and allows the interviewer to determine the direction of the interview.
Assess Soft Skills – 93% of all employer's report that it's either "essential" or "very important" for job seekers to exemplify soft skills during their interview process. Unlike technical skills, which can be taught, it's much more difficult to teach employees soft skills like creativity, persuasion, collaboration, adaptability and time management.
Be Respectful – Recruiters and hiring managers must be respectful of candidates' time by being punctual for interviews. Use the brief time you have together to put candidates at ease and show them your culture. You might want to give them a tour of the workplace so they can see the environment rather than hiding everything behind closed doors.
Build Rapport – Keeping the atmosphere light and friendly gives space for the candidate to breathe, release any inhibitions and converse in a much more effective manner. It has been proven that people perform a lot better when not under any kind of pressure or stress and when they feel heard and welcomed.
Communicate well and often – A healthy two-way communication is the right approach towards having a meaningful meeting. This makes the candidate feel heard and encourages them to speak more openly and share their ideas, beliefs and expectations from the job.
Review your work – It is important to see if the strategies and methods you've been using while taking interviews are helpful or not. Take feedback from colleagues about what you can do differently or conduct some research about the changing trends and employee expectations before scheduling your next interview.
Test technical skills – If you're hiring for a technical role, it's imperative to test for technical skills. If your team has the time and resources, create a challenge that allows candidates to show off the skills that they have documented in their application.
Ask questions based on situations – During the interview, ask a variety of questions and pose different scenarios to gain a better understanding of how candidates will engage with your team and react to certain situations. These questions can test for both soft and hard skills. They also help in determining the potential of a candidate for a given role.
Reduce unconscious bias – No matter how aware your team members are of the unconscious biases they may have, there's always something new to learn and be aware of when building an inclusive team of diverse individuals. This is not exclusive to hiring new employees. It's also important to be aware of unconscious biases when interviewing and promoting existing employees.
Connect at recruitment events – Recruitment events are a popular way for companies to get to know a wide variety of candidates in the same setting. Because you have the opportunity to meet with candidates in-person, often before they've even submitted an application, recruitment events can also serve as preliminary interviews.
Related Blogs
Jul 13, 2022

Globally, businesses are evolving. Enterprises require more engagement than ever before due to the fast-paced workplace culture they have developed...

Apr 18, 2022

Once upon a time, the ideal worker was someone who put in full-time hours at the office and devoted all..

Apr 4, 2022

Many companies have taken pledges of diversity and inclusion policies while hiring in the last decade but the employee..

Mar 23, 2022

Can you think of any well-known company that does not have a social media presence? None. Nowadays, even small-medium businesses..

Mar 3, 2022

Diversity and inclusion are hard to implement but they offer infinite benefits. One major issue is that many companies..

Feb 23, 2022

It is clear that we still haven't recovered from the harsh impact that the pandemic has had on the job..

Feb 23, 2022

[caption id="attachment_17030" align="aligncenter" width="300"] How to navigate your human resource strategies.[/caption] The HR and finance departments are two distinct entities..

Feb 17, 2022

The talent pool is vast and growing in the current job market space. To be able to recruit the right..

Feb 16, 2022

[caption id="attachment_8484" align="alignright" width="300"] Best Hiring practices[/caption] Hiring is a most critical activity for any company and the one that..