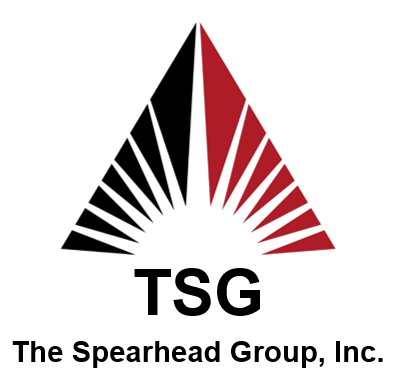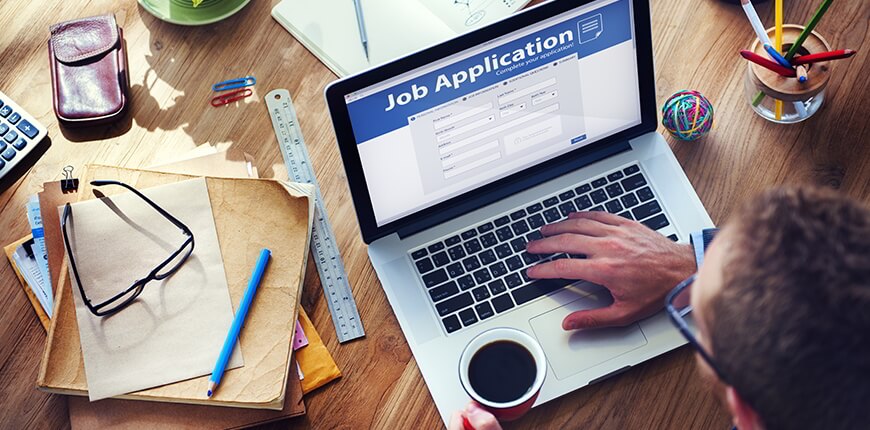 Can you think of any well-known company that does not have a social media presence? None.
Nowadays, even small-medium businesses have their social media networking sites. No doubt, with billions of new users to sign up, especially GenZ and millennials, social media offers the most substantial power to companies/brands to reach out to their set of target audiences in a fraction of time. Moreover, an increase in the availability of smartphones has a significant role to play in the growth of social media.
So, how can recruiters reap benefits through these social media networking sites? Or how can recruiters use this powerful tool to recruit the best candidates for their organizations/firms?
Here are some social media recruiting strategies that can prove worthy for you while working on your next hiring strategy.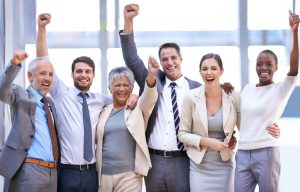 Nowadays, job seekers are keen on going through a company's social media profile before applying or even after getting hired. A good online presence indeed helps recruiters hire high-quality candidates. In addition, it also enables companies to showcase their culture, vision, work ethics, employees, etc., through engaging and attractive content, which provides interested candidates with more clarity and improves the chances of boosting their interest. Hence, companies need to enhance their business profile on social media sites like LinkedIn, Facebook, Instagram, etc., to attract excellent professionals.
Everyone has at least one social media profile, and so do your existing employees. Leverage this point and encourage them to get involved in the hiring process. Ask them to re-share the company's job openings posts on their respective social media handles. Also, they can post reviews about their work experiences that may intrigue the potential candidates and automatically increase your reach.
Compared to any other medium, connecting with prospects via social media advertising is more cost-effective and helps boost the hiring process. Investing in social media ads reduces the cost per hire as you can easily target candidates via various criteria such as location, job titles, experience, skills, etc., making advertising much more targeted. Use enticing graphics and content for your job opening ads to instantly grab potential candidates' attention.
Build a relationship with passive candidates
Who are passive candidates? People who are not actively looking out for job openings, do not visit job boards or companies' career pages However, they might consider if it is a good offer. You can find and reach these people through social networking sites, and even if they are not interested at the moment, it would help you later on. In the meantime, you can build a connection and reach out to them if they decide to look for new job opportunities.
Choose the most suitable social media platform
There are many social media platforms, and selecting the most suitable platform for your specific industry and job role is crucial to finding the right candidate. For instance, you can choose Instagram if you have a job opening for a fashion designer, content writer, or content curator. LinkedIn or Facebook would be the most suitable for job roles like website developers, accountants, and technicians. It's always better to set your goals and have clarity about the job description/role in order to choose the right platforms that will help you meet specific hiring needs.
Generate weekly/monthly content calendar
While working on your content calendar, think of topics that can intrigue your potential audience and influence them to engage with your content. Use content ideas like video testimonials, Q&A, industry updates, etc. Remember, you need to be consistent while posting on social media, hence, ensure that you have created content well in advance. It will help boost your chances to attract high-quality candidates as well as boost your chances of getting recognized easily.
Currently, companies are facing a serious talent crunch. It is one of the main reasons behind social media recruiting becoming a vital part of recruiters' hiring strategy. If you are looking to boost your hiring process, you can use the power of social media recruiting to reach and hire high-quality talent in lesser time.
Related Blogs
Jul 13, 2022

Globally, businesses are evolving. Enterprises require more engagement than ever before due to the fast-paced workplace culture they have developed...

Apr 18, 2022

Once upon a time, the ideal worker was someone who put in full-time hours at the office and devoted all..

Apr 4, 2022

Many companies have taken pledges of diversity and inclusion policies while hiring in the last decade but the employee..

Mar 3, 2022

Diversity and inclusion are hard to implement but they offer infinite benefits. One major issue is that many companies..

Feb 25, 2022

[caption id="attachment_17076" align="aligncenter" width="300"] Hiring Skills[/caption] Job interviews play an important role in shaping the future of the organization as..

Feb 23, 2022

It is clear that we still haven't recovered from the harsh impact that the pandemic has had on the job..

Feb 23, 2022

[caption id="attachment_17030" align="aligncenter" width="300"] How to navigate your human resource strategies.[/caption] The HR and finance departments are two distinct entities..

Feb 17, 2022

The talent pool is vast and growing in the current job market space. To be able to recruit the right..

Feb 16, 2022

[caption id="attachment_8484" align="alignright" width="300"] Best Hiring practices[/caption] Hiring is a most critical activity for any company and the one that..