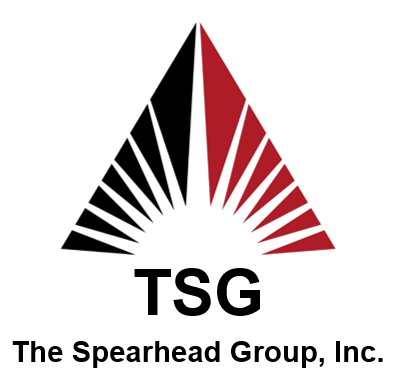 Globally, businesses are evolving. Enterprises require more engagement than ever before due to the fast-paced workplace culture they have developed. Nowadays, every employer strives to get the most out of their workforce. Employee involvement turned out to be the only miracle remedy for this that is both workable and, to a certain extent, quite cost-effective.   
It has been demonstrated that employees who are more engaged are more productive. But it's a common mistake for employers to compare an employee's increased productivity with a hefty salary. Even if money could be a component in inspiring people to work more, it's not the only one.   
As an HR professional, you want to be an advocate for your staff members as you are the custodian of their happiness and drive engagement activities. However, it involves balancing. Your business is very cost-conscious, so many HR departments may find it challenging to secure funding for employee engagement.  
The good news is that you can create a lively, stimulating work environment on a budget. It only requires a little imagination and time. Because it is not a one-off event or extravagant benefits that truly motivate long-term employee engagement, but rather intangible elements like:  
Autonomy 

 

Sense of belonging to a team 

 

Getting acknowledged and promoted 

 
Work should be meaningful 

 

Rest and wellbeing 

 
Here are some top employee engagement strategies HR should follow:  
Recognition such as "The Employee of the Month" award goes a long way

 

 
There are employees who were the first ones to be there. They are, however, the last to leave. Additionally, they consistently perform at their best. They make excellent team players. These employees exist in every firm. Most likely, your business has one as well.  
According to research, underappreciation is the main reason workers quit their professions. Recognizing effort and success at work boosts morale among employees, fosters healthy competition, and fosters a pleasant environment.  
Better engagement, satisfaction, and eventually retention result from higher motivation. Therefore, "Employee of the Month" events are a terrific way to let your finest employees know that you notice their effort and appreciate it.  
Plan your company's yearly presentations

 

 
There are more ways to keep staff members informed about the wider picture. A yearly corporate presentation is an excellent opportunity to carry out several important engagement-boosting tasks, like:  
-Keeping employees informed of the important milestones and accomplishments of the business.  
-Important teams and departments can be publicly acknowledged by company leaders.  
-The objectives of the company for the future year might be stated by company leaders.  
After a year of putting in a lot of effort, hearing company executives or leaders discuss the organization's noteworthy accomplishments may be extremely satisfying and inspiring. Not to mention, a formal gathering of all the staff members can strengthen a sense of community and togetherness. Rarely does everyone get the chance to be in the same space.  
Appreciate your co-workers

 
Good work should not just be acknowledged by managers. HR professionals should go over and offer their sincere congratulations to the person when they learn about an employee's accomplishment. When an employee achieves huge victories, it will mean a lot to that individual, and they'll probably feel the same way about you if you acknowledge their wins.  
If a portion of your team works remotely, turning on employee recognition software can greatly increase virtual employee engagement and make it simple to celebrate co-workers even when you can't visit them at their desk in person.  
Remote or work from home policy for employees

 

 
It's time to adhere to remote work or a work from home policy. It's the day employees work through challenging issues with fewer deterrents. For a number of reasons, any working day of the week is a great day to work from home.  
The first benefit is that it offers a flexibility and a sense of work-life balance. Second, staying in jammies while working from home is always a smart move, as employees love to boast about it. 
Of course, not every business can afford to regularly allow employees to work from home. You can, therefore, offer a day to work from home once a month as opposed to once a week.  
Make it simple for workers to concentrate on the work they truly enjoy

 

 
Nobody joins a company because they enjoy starting the day by clearing up their inbox. No matter how specialised the work is, administrative tasks are a fundamental component of all positions. Employees who feel burdened due to monotonous activities, though, could begin to lose sight of why they love their jobs.  
Employees can therefore delegate managerial tasks to some platforms to free up time for more fulfilling employment.  
Conclusion  
Lower absenteeism, increased revenue, and higher-quality work are all advantages of employee engagement.  
When workers feel appreciated and supported, they will feel at ease approaching HR professionals and other supervisors with their ideas and problems. It is essential to have an open line of communication with your staff in order to address concerns quickly and effectively and keep your company operating smoothly.  
It's time you take employee engagement seriously. 
Related Blogs
Apr 18, 2022

Once upon a time, the ideal worker was someone who put in full-time hours at the office and devoted all..

Apr 4, 2022

Many companies have taken pledges of diversity and inclusion policies while hiring in the last decade but the employee..

Mar 23, 2022

Can you think of any well-known company that does not have a social media presence? None. Nowadays, even small-medium businesses..

Mar 3, 2022

Diversity and inclusion are hard to implement but they offer infinite benefits. One major issue is that many companies..

Feb 25, 2022

[caption id="attachment_17076" align="aligncenter" width="300"] Hiring Skills[/caption] Job interviews play an important role in shaping the future of the organization as..

Feb 23, 2022

It is clear that we still haven't recovered from the harsh impact that the pandemic has had on the job..

Feb 23, 2022

[caption id="attachment_17030" align="aligncenter" width="300"] How to navigate your human resource strategies.[/caption] The HR and finance departments are two distinct entities..

Feb 17, 2022

The talent pool is vast and growing in the current job market space. To be able to recruit the right..

Feb 16, 2022

[caption id="attachment_8484" align="alignright" width="300"] Best Hiring practices[/caption] Hiring is a most critical activity for any company and the one that..